Bimba Manufacturing is a forward-thinking innovator of actuation technology, specializing in providing cutting-edge solutions to engineering challenges. Since introducing the round line, stainless steel body cylinder nearly five decades ago, Bimba has expanded its capabilities to include an extensive line of electric actuators and motion control solutions.
Electric Actuators
Round Line: Electric Actuators that provide precision positioning with programmable control.
Guided Thruster: For use in non-rotating applications where side or moment loading may be present.
Rodless: Precise position control for applications requiring high load carrying capabilities.

Motors & Controls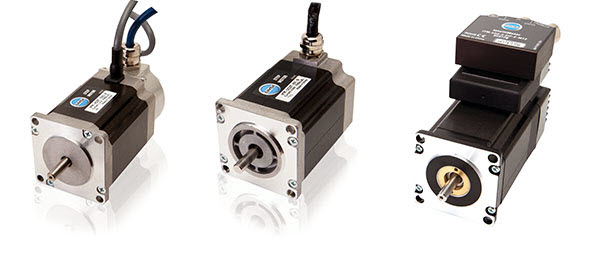 Bimba Stepper Motors are available for diverse applications with or without a Bimba electric Actuator.
Bimba stock Stepper motors available in AC, DC and Integrated (IntelliMotor®) versions for use in:
Packaging
Conveying
Food & Beverage
Lab Automation
Material Handling
High Speed Labeling
Printing
Semiconductor Fab Equipment
Medical
Pharmaceutical
CNC
Replacement of Legacy equipment
AC & DC Stepper Motors: NEMA 23 and NEMA 34 High Torque AC & DC Stepper Motors are available for use with our electric actuators.
AC & DC Servo Motors: NEMA 23, NEMA 34, 40mm, 60mm and 80mm frame size High Torque AC & DC Servo Motors.
Drives & Controls: Intelligent AC & DC digital stepper motor drive/controllers are compatible with all Bimba DC motors.

Intellimotor®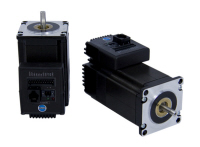 IntelliMotors feature a NEMA 23 motor and encoder together with a sophisticated stepper drive in a single device. This integrated construction provides many benefits including a streamlined construction, less wiring, and ease of implementation all with the ability to drive motion applications that include various control modes.
Sophisticated current control
Anti-resonance
Microstep emulation
IQ® Programming for stand alone control
RS-232 and RS485 port for programming and communications
Built-in incremental encoder