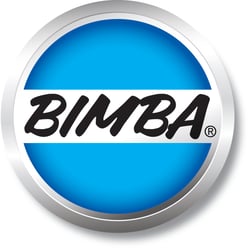 Bimba Manufacturing is a forward-thinking innovator of actuation technology, specializing in providing cutting-edge solutions to engineering challenges. Since introducing the round line, stainless steel body cylinder nearly five decades ago, Bimba has expanded its capabilities to include an extensive line of industry-leading air cylinders, rotary actuators, linear thrusters, rodless cylinders, flow controls and position-sensing cylinders.
Air Actuators
Round Line: The original round body cylinder that can be used in a wide variety of industries and applications.
Compact: Space saving cylinders for use in applications with limited area.
NFPA: Heavy duty, repairable cylinders that meet NFPA standards.
Guided Thrusters: For use in non-rotating applications where side or moment loading may be present.
Rodless: Linear motion within half the length of rod style actuators.
Rotary: Rotational motion solutions for commercial or industrial applications.
Position Control: Continuous position sensing and control for measurement and positions applications.
Round Line ISO: Bimba's ISO Cylinders are designed to be easily interchangeable throughout the world.
Click to learn more about Bimba's new technology platform enabling users to be proactive about maintenance and system optimization. A one-of-a-kind breakthrough in pneumatics, IntelliSense® combines sensors, cylinders, and software to deliver real-time performance data.
Bimba Solution Shop
Delivering cutting-edge solutions to engineering challenges is Bimba's top priority. Bimba's innovative designs have helped countless OEMs and MROs meet the demands of changing markets and new needs. In fact, Bimba created their Original Line of non-repairable, stainless steel body air cylinders for a customer who couldn't afford the amount of down-time necessary to repair tie-rod cylinders. Since then, the breadth of Bimba's custom and semi-custom solutions has grown to nearly half of their business. While other companies walk away when off-the-shelf products don't measure up, Bimba will do whatever it takes to develop a solution for your unique application. Bimba has the knowledge, experience and drive to tackle the toughest challenge.
Bimba Brands