Welcome to Pneumatics 2.0™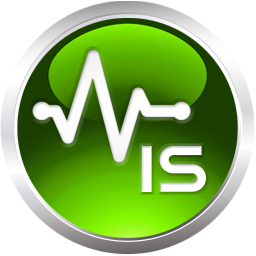 Introducing Bimba IntelliSense®, a one-of-a-kind technology platform combining sensors, cylinders and software to deliver real-time performance data for standard pneumatic devices. With IntelliSense®, users can utilize condition-based monitoring to be proactive about maintenance and system optimization to maximize uptime in the age of full-tilt manufacturing.
What is IntelliSense®?
IntelliSense® is a highly flexible measurement solution that allows for cylinder life monitoring, production data collection and pressure decay measurements. With integrated MODBUS communication over RS-485, IntelliSense® can be connected to a PLC for enhanced system control and monitoring.The addition of an IntelliSense® Data Gateway allows for remote monitoring and data logging of process performance and cylinder life.
How it Works?
The "intelligence" lies within the IntelliSense® Sensor Interface Module (SIM). This remote monitoring device gives users operational insights at the device level
The IntelliSense® SIM can be easily connected to Bimba cylinders using pneumatic fittings.
Using a sensor pair, IntelliSense® is able to report a range of data, including cylinder condition, stroke time, end of travel, pressure and temperature.
Data and insights can be sent from the IntelliSense® SIM to a PLC for advance alarming and controls while also sending real time information to a PC or IntelliSense® Data Gateway, which enables remote monitoring and data logging for user analysis.
The machine-to-machine technologies allow for close monitoring of individual components, giving users the insight needed to move from emergency repair to proactive upgrades––optimizing production as a whole.
Real-time Insights for Real Results
With a constant influx of precise and accurate performance-related data, IntelliSense® helps users make smarter decisions to ensure maximum uptime and component performance.
Predictive Prognostics
Up-to-date condition information allows IntelliSense® to predict when a cylinder will fail––increasing uptime.
Remote Monitoring
Using a network of smart devices, users can collect data and monitor machinery remotely, even from multiple locations.
Machine Efficiency
With real-time data, users can identify whether a component is achieving its desired performance specification. This is especially important in sequencing applications that rely on precise stroke rates.
Maximizing Production
For customers running machinery 24/7 or producing large value batches, IntelliSense® can alert users to underperforming components––enabling proactive responses for maximum uptime.
Why IntelliSense®?
Monitor for system leakage and improve energy savings
OEE - Overall Equipment Effectiveness

Improve production data with integration with Intellisense

Quality Assurance
Improve Uptime
Predictive Maintenance