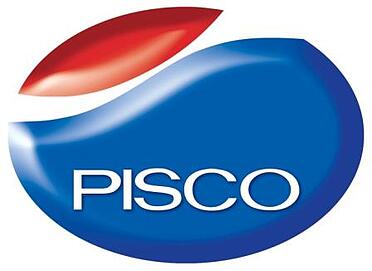 Pisco's establishment over three decades ago, they've been committed to developing the most technologically advanced pneumatics equipment. Fact is, they lead the industry in innovative productive development, with numerous worldwide patents for our original, high-performing designs.
While much of their attention focuses on product improvement, quality remains a constant. Testimony to this is our earning ISO 9001 certification for our pneumatic equipment manufacturing operations. The most comprehensive of the ISO 9000 series, ISO 9001 certification signifies that Pisco product design, development, production and maintenance are approved under the most scrutinizing inspections. Pisco is also ISO 14001 certified.
Their dedication to meeting customer demands has resulted in Pisco products becoming an indispensable component in many FA machinery supporting production procedures.
Their Products Include: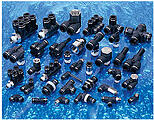 Quick Fittings:
Easy connection/disconnection of tube made by a quick hold/release mechanism. Quick-fittings come in a variety of types, models and sizes to satisfy various piping demands.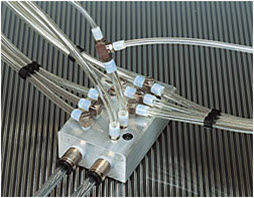 Fittings for Special Applications:
Designable fitting manifolds, rotary fittings, rotary blocks or fittings without quick-fitting mechanism.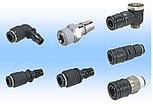 Couplings:
These light weight couplings are also incorporated with the quick-fittings mechanism.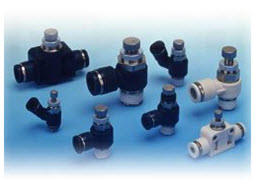 Flow Controllers: Speed Controllers & Needle Valves
These controllers equipped with quick-fittings can regulate air flow to control the operational speed of pneumatic actuators.