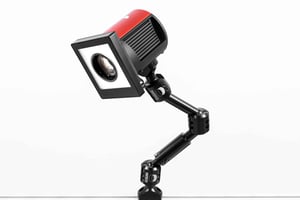 The INSPEKTO S70 is a ready-to-go-right-out-of-the-box visual QA system. It is designed to replace tedious integrator-centric solutions by a self-learning, simple, and standalone customer-centric system. Put in the very hands of the industrial QA Pro, INSPEKTO S70 eliminates the costly integration, hard engineering and customized developments that characterize traditional machine vision technology. INSPEKTO S70 connects, out-of-the-box, to your PLC using all common protocols such as PROFINET, EtherCat, Modbus and more.
At the heart of the INSPEKTO S70 lies Plug & Inspect™ technology, the first-ever integrator-less technology merging computer vision, deep learning and real-time software optimization technologies.
The S70 comprises patented self-setting of sensor parameters, self-adaptation to any changes on the production line and around it, and self-tuning of detection technologies to any inspection product or task. Changes in light conditions are allowed. Changes in the inspected object's placement, tolerances or orientation have no bearing. All of these are performed autonomously by INSPEKTO S70 in-field, without any prior knowledge of the object at hand, and without any machine vision knowledge required of the manufacturer's personnel.
---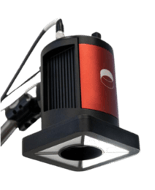 The new INSPEKTO S70 Gen. 2 is based on Autonomous Machine Vision Artificial Intelligence (AMV-AI™) - a unique method of neural networks formulation and architecture, specifically developed to mimic the human cognitive vision process end-to-end.
The system is powered by three independent AI engines, making it the perfect tool for your next QA challenge.
---