Presenting the UR16e Robot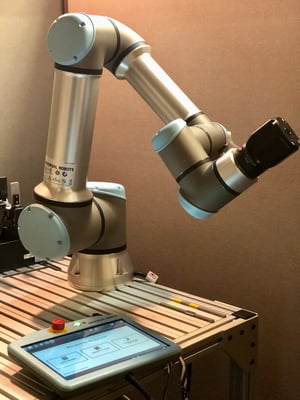 The Universal Robots UR16e delivers an impressive 16kg (35.3 lbs.) of payload within a small footprint, and is ideal for use in heavy machine tending, material handling, packaging, and screw and nut driving applications. This powerhouse robot allows for heavier end of arm tooling and multi-part handling, and is especially useful for achieving shorter cycle times.
Payload: 35.3 lbs.
Reach: 35.4"
Footprint: 190mm
Weight: 73lbs


Interested in a Universal Robot?