80/20 provides modular framing systems that can adjust to fit any industry and application. From heavy to light-duty. 80/20 modular framing will provide you with a secure and safe guard, display, frame, workstation, etc.
The Knotts Company has the expertise to take your design from a concept to complete, assembled product. Our team of certified product specialists can offer the product and design assistance you need to work through your project
80/20 Applications
Machine Guarding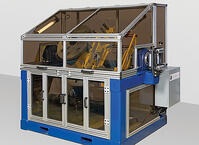 Personal safety, loss prevention and increased productivity are the number one goal of any workplace environment. 80/20's lightweight, high-strength T-slotted framing solutions provide a cost-effective and easy to implement machine guard that can be customized to your specific needs.
Click Here to learn more about 80/20 Machine Guarding.
Material Handling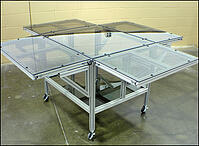 There is no end to how you can use the 80/20 in the field of material handling and logistics. 80/20 products have been used to create everything from large scale, computerized packing, racking, scanning, assembly, and sorting systems, Robotic guarding and computer mounting, vacuum system frames, order picking carts, and everything in between.
Click Here to learn more about 80/20 Material Handling.
Workstations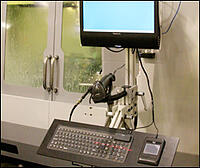 80/20 solutions are great for office environments. Not only are 80/20 creations strong and durable, they make a great impression too! No longer do you have to be confined to pre-fabricated cubicle walls and desks that have a generic look and standard sizes. Break the mold and get noticed with creative and innovative custom office space solutions.
Click Here to learn more about 80/20 Workstations.
Machine Frames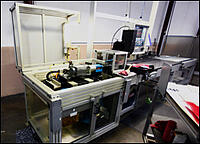 Increase your efficiency right from the start with 80/20. By designing with the 80/20 T-slotted aluminum construction system, you can create machine frames with your processes and people in mind. By offering everything from casters and floor mounts to color-coded accessories and custom machined mounting plates, our complete line of products can help you save both money and time.
Click Here to learn more about 80/20 Machine Frames.
Custom Machining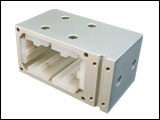 Did you know that 80/20, the makers of The Industrial Erector Set, also provide services for you to integrate custom machined parts? Not only can you custom make frames out of the T-slotted aluminum construction system but you can also develop custom mounting plates, brackets, and accessory mounts to add to your project.
Click Here to learn more about 80/20 Custom Machining.

T-Slotted Extrusion Series
Click image below to view series

Have an 80/20 Project in Mind?