Hiwin Technologies Corp. was founded in 1989 with the acquisition of the two aforementioned manufacturing facilities. The infusion of capital greatly increased the capacity at the Taichung plant and the added resources which resulted in the addition of new buildings to create a state-of-the-art ballscrew manufacturing facility. The infrastructure of the new plants were designed with the sole purpose of creating the best environment for the production of the highest quality and lowest priced ballscrews in the world. An unprecedented amount of attention was given to creating a vibration-free, temperature, and humidity controlled environment for the precise grinding and laser measurement equipment that was used. Hiwin supplies many hi-tech industries with critical components for machine tools, medical equipment, vending machinery, material handling, and the automotive industry to name a few.
Linear Guideways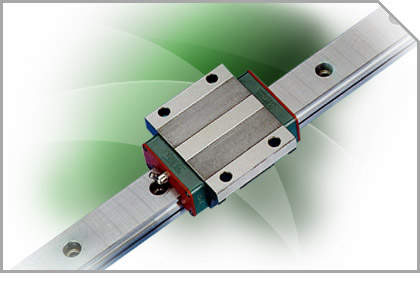 A linear guideway allows a type of linear motion that utilizes rolling elements such as balls or rollers. By using irculating rolling elements between the rail and the block, a linear guideways can achieve high precision linear motion. Hiwin offers a large selection of different linear guideways to meet the customer application needs. Download the catalog to learn more about the different options.
Advantages and Features of Linear Guideways
High positional accuracy
Long life with high motion accuracy
High speed motion is possible with a low driving force
Equal loading capacity in all directions
Easy installation
Easy lubrication
Interchangeability
Ballscrews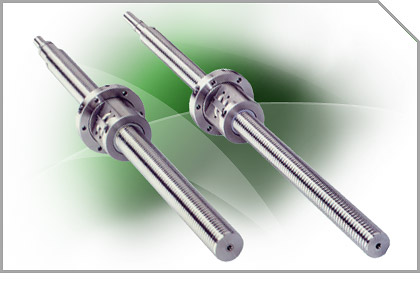 Ballscrews, also called ball bearing screws, reciculating ballscrews, etc., consist of a screw spindle and a nut integrasted with balls and the balls' return mechanism, return tubes or return caps. Ballscrews are the most common type of screws used in industrial machinery and precision machines. The primary function of a ballscrew is to convert rotary motion to linear motion or torque to thrust and vise versa, with the features of hugh accuracy, reversibility and efficiency. Hiwin provides a wide range of ballscrews to satisfy your special requirements. Download the catalog to learn more about the different options.
Advantages and Features of Ballscrews
High efficiency and reversibility
Backlash elimination and high stiffness
High lead accuracy
Predictable life expectancy
Low starting torque and smooth running
Quietness
Short lead times
Other products Hiwin offers includes linear actuators, linear motors and position measurement systems.